BBC News 2015 - Harry Potter Projects
Period Ideas March 2016 Recommends our 507 New Hampshire Lantern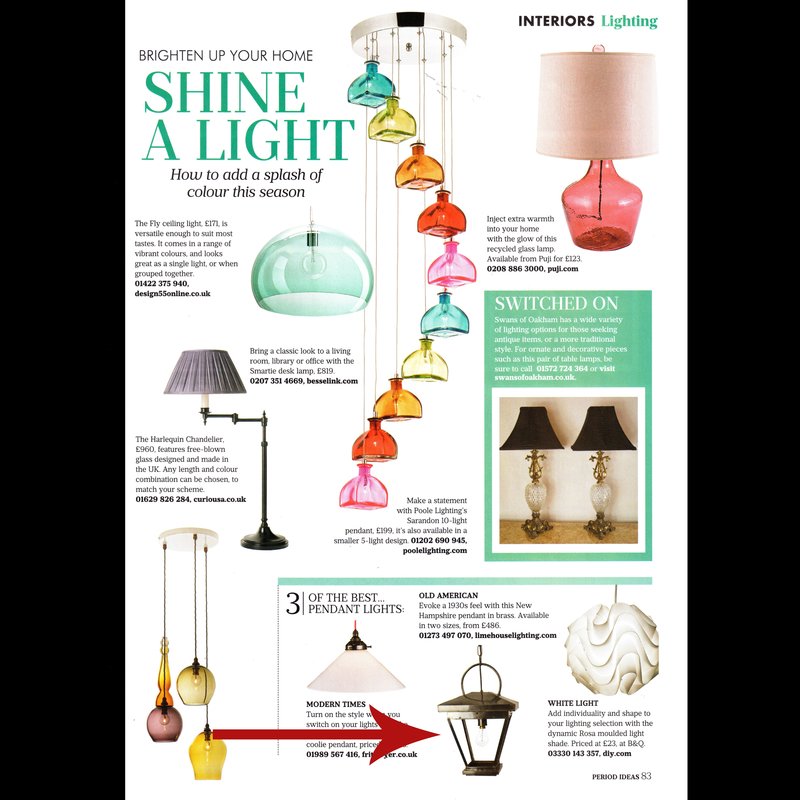 Check out our latest articles here.
Or read our articles from Limehouse 1900 here.
We are delighted to announce the launch of our collections in Northern Ireland thorough our exclusive branded partner Moy Lighting. Established since 1973 Moy Lighting has had many years of experience selling and specifying Limehouse lighting into both hotel, retail and domestic projects throughout Northern Ireland and Eire. Located at 36 Charlemont Street, Moy, Co. Tyrone BT71 7SL. Moy Lighting has over 3000 lights in stock and have a number of crafted displays showcasing both our traditional and Limehouse1900 collections. Please drop by and pay them a visit Monday to Saturday 9:00am to 5:00pm or call for a specialist appointment on 028 8778 4464.